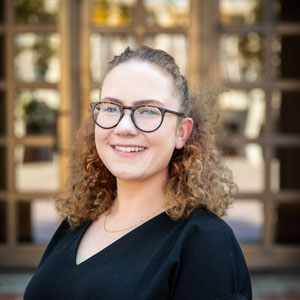 She/Her
katw15@uw.edu
Admissions Counselor
Hometown
Paris, France
Alma Mater
The University of Washington, B.A. Communication with minors in Informatics and Entrepreneurship 
Favorite place on campus
The Quad, or the Liberal Arts Quadrangle, has to be my favorite spot on campus! Surrounded by beautiful cherry blossoms, the Quad is the best place to hang out in between classes, have a picnic, and play spikeball with your friends. The best time to visit the Quad is in the spring when the cherry blossoms start blooming and cover the Quad in beautiful pink and white flowers. 
Favorite place off campus
My favorite place off campus is Gasworks Park! Located 1.5 miles from campus down the Burke Gilman Trail, this park offers the most breathtaking skyline view of Seattle, both during the day and night. Also, a scene from 10 Things I Hate About You was filmed in this park!
Why the UW?

"The University of Washington is dedicated to fostering a supportive and motivational environment where students are encouraged to pursue their dreams and grow professionally, academically, and personally. With endless opportunities both inside the classroom and throughout the greater Seattle area, students are able to explore a variety of disciplines, get involved in research and student organizations, and gain professional experience at Fortune 500 companies. My UW experience provided me with not only a phenomenal education, but also close connections with professors, an incredible community of friends, and the chance to challenge myself into becoming a future leader in my community. I'm extremely looking forward to connecting with new and incoming Huskies!"
Considering applying to the UW? Use the calendar below to connect with your counselor. Already applied? Please email your counselor with questions.