Campus tours
Come see for yourself! Whether you want to visit in person or take a virtual tour, we have three ways to show you around.
Drumheller Fountain

#1 Most Picturesque College Fountain in the U.S. — LawnStarter, 2015

"This campus should be on a postcard."

Prettiest College Campuses in America — Architectural Digest, 2022

#2 MOST BEAUTIFUL CAMPUS IN AUTUMN

— Best College Reviews, 2021

HUSKY STADIUM

WƎⱢƎBʔALTXʷ – INTELLECTUAL HOUSE 

A longhouse-style learning and gathering space for American Indian and Alaska Native students, faculty and staff — and the broader UW community.

CHERRY BLOSSOMS

The glorious Yoshino cherry trees on the Quad are so famous, they have their own live cam and social media accounts.

RAINIER VISTA

The view of "the fountain and the mountain" from Rainier Vista is unmatched for its grandeur and beauty.

PACCAR HALL

Housing the Foster School of Business, PACCAR Hall embodies the school's focus on leadership development, strategic thinking and collaboration.

Suzzallo Library

This Gothic-style library is an architectural marvel and a magical place for studying and quiet contemplation.

RED SQUARE

Red Square (named for its reddish-brown bricks) is often alive with celebrations, fairs, information booths and social gatherings.

THE QUAD

In the fall and spring, it's the perfect place to relax or play.

WILLAM H. GATES HALL

Home to UW Law, with six stories of naturally lit space, art collections, the largest library in the Northwest and high-tech "smart" classrooms.

MEMORIAL WAY

Lined with 58 London plane trees commemorating those who died in WWI, Memorial Way is a majestic entrance to campus.

WHERE IT'S ALL HAPPENING

From outdoor adventure to the cutting edge of new tech, the UW campus is a springboard for everything Seattle has to offer — and beyond.

THE HUB

The Husky Union Building is a bustling center of student activities, services, food and much more — including a bowling alley, esports lounge, and student-run bike shop!
Events
Looking for other ways to connect with the UW? Find out about upcoming events through the Office of Admissions.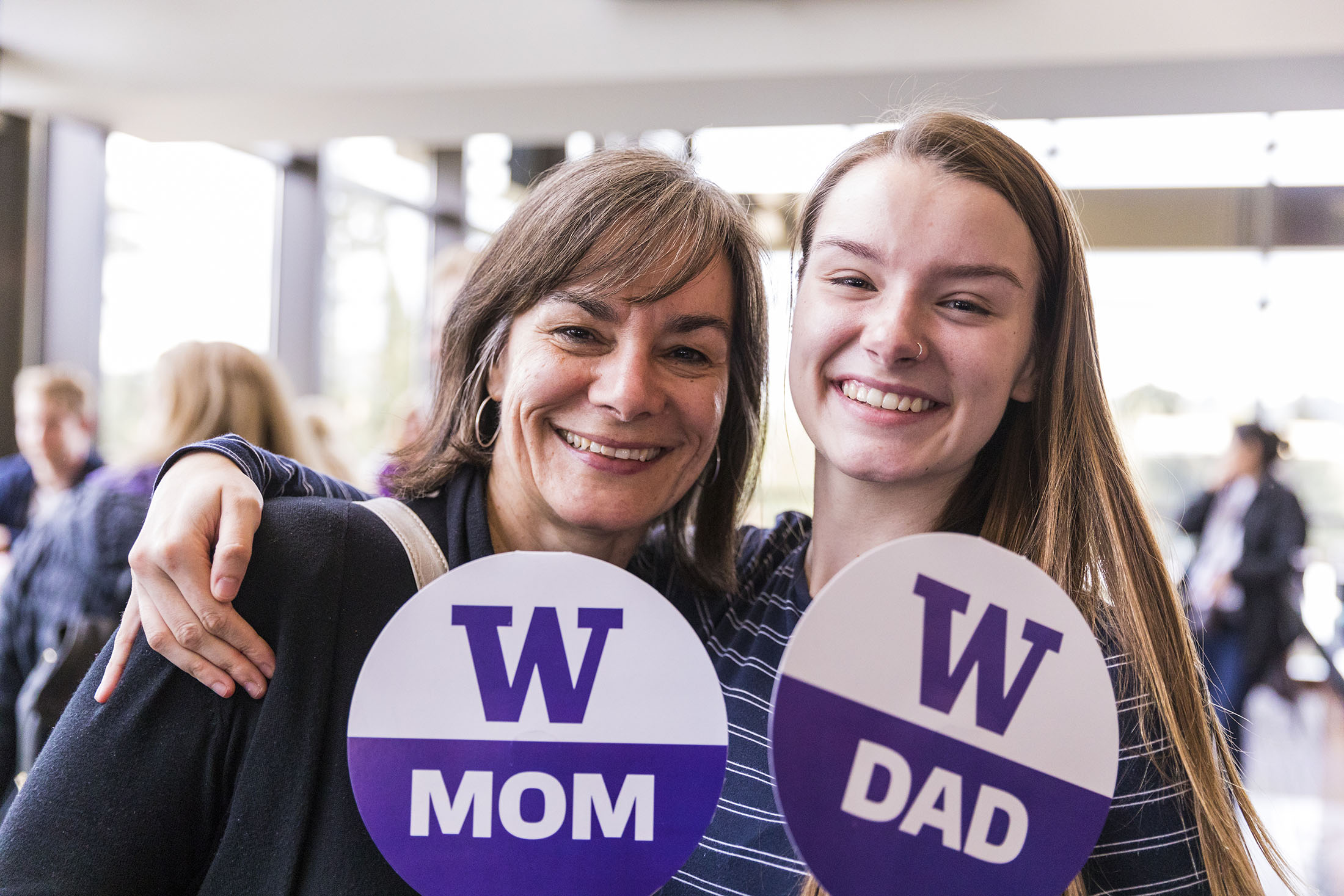 Join the email list!
You'll get tips from our Admissions team on:
How to submit the strongest application
Important deadlines
Majors and academic programs
Campus tours and UW events in your area