Seattle is a city of self-starters who believe that anything is possible when we work together.
We're adventurous and entrepreneurial, caffeinated and connected. This global epicenter of innovation is an international hub for turning ideas into action, and the UW is at the heart of it. Whether you're into art or food, history or tech, city living or the outdoors, there's a community for you here.
BOOM TOWN

The Seattle area has a population of about 4 million residents and is one of the fastest growing cities in America.

#1 STATE IN THE NATION

"The Best States ranking of U.S. states draws on thousands of data points to measure how well states are performing for their citizens." — U.S. News & World Report, 2021

FEEL THE POWDER

Enjoy world-class skiing and snowboarding less than an hour's drive from Seattle.

BIG CITY, BIG BRAINS

Eight out of ten newcomers to Seattle have a college degree.

PIKE PLACE MARKET

The iconic, historic Pike Place Market offers a colorful array of farm-fresh foods, crafts, curiosities and more, in the heart of downtown overlooking Elliott Bay.

SEATTLE LOVES SPORTS

This year we welcome our newest pro team, the NHL's Kraken, who join the Mariners (baseball), Sounders and Reign (soccer), the 2014 Super Bowl–winning Seahawks and four-time WNBA champions Seattle Storm.

MUSIC AND ARTS FESTS

With 100+ festivals each year, including the renowned Bumbershoot and Northwest Folklife music fests and Seattle International Film Festival, the city is home to iconic live-performance venues such as the Crocodile and the Showbox.

BEAUTIFUL SUMMERS

Despite its rainy image, Seattle summer days are often sunny and dry.

GET OUTSIDE

Seattle is a great place to get active outdoors, with easy access to parks, forests, mountains and water.

ADVENTURE AWAITS

The UW is about 4 miles (6 km) from the city center — arrive downtown in 9 minutes via light rail.

PICTURE PERFECT

With 200 miles of shoreline and 400 city parks, you'll never run out of spots to explore.

ESPRESSO YOURSELF

Seattle is passionate about coffee. The birthplace of Starbucks has some of the country's best and most famous coffeehouses.

A CITY OF ART

You'll find public art wherever you go — throughout each neighborhood, at every light-rail station and at the arts hub of Seattle Center.

HEALTHY LIVING

WalletHub compared more than 180 of the most populated U.S. cities across 44 key indicators of good health.

A FOODIE'S PARADISE

From seafood fresh off the boat to locavore vegan delights to a dazzling array of international cuisines, you'll find eats for every appetite.
The U District
The University of Washington anchors the U District neighborhood. Up and down 45th Street, Brooklyn/Roosevelt and "The Ave" (University Way NE) you'll find everything you need, from shops and restaurants to activities and essential services.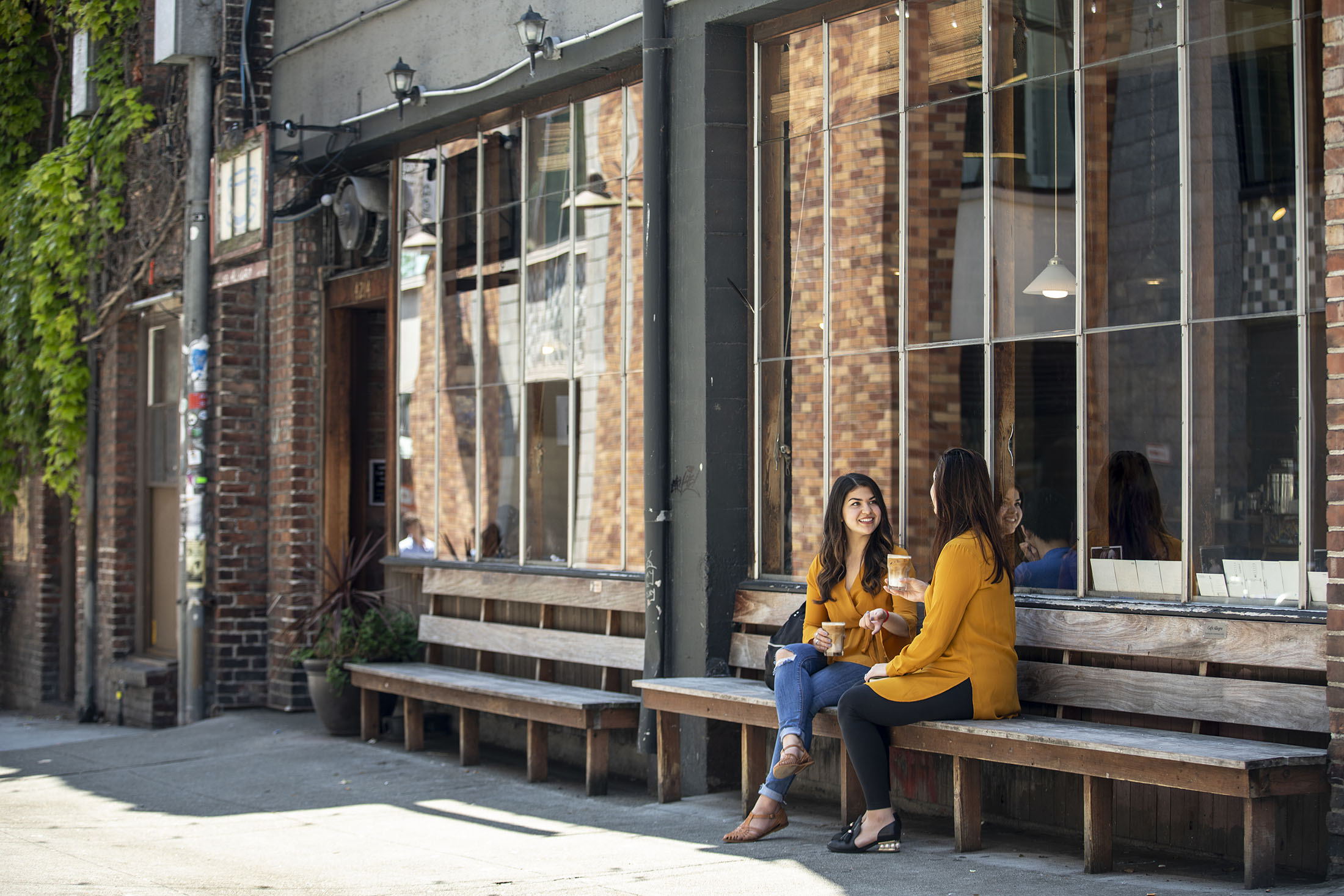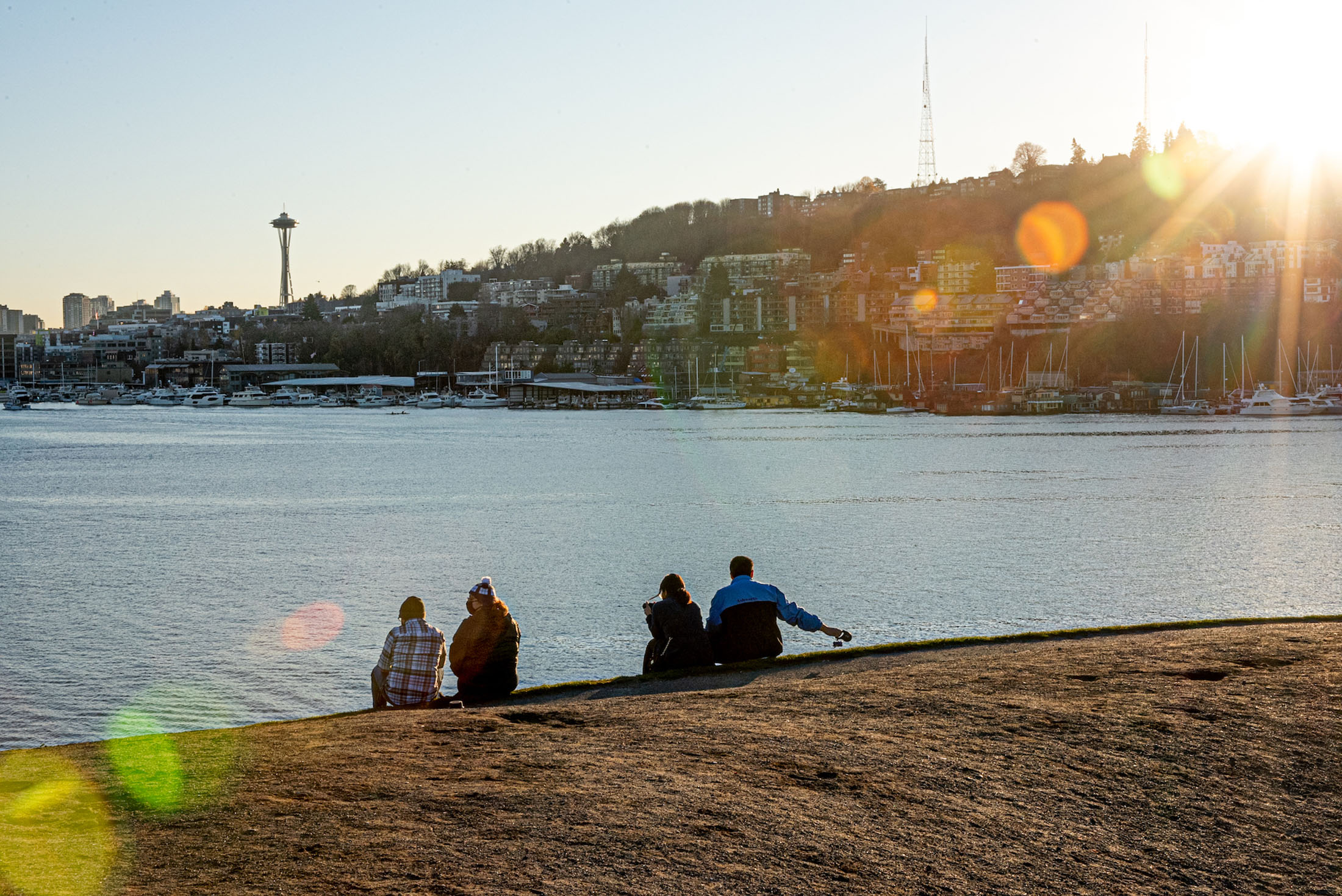 Visit Seattle
Learn more about Seattle activities, lodging, restaurants and other attractions.
Seattle-Tacoma International Airport (SEA)
With flights across the state and around the globe, Sea-Tac (as the locals call it) connects the world to campus by light rail or a short drive.