Visit
campus
The UW is an incredible oasis in an urban setting. Experience the sights and sounds for yourself, and get a feel for what it's like to be a Husky.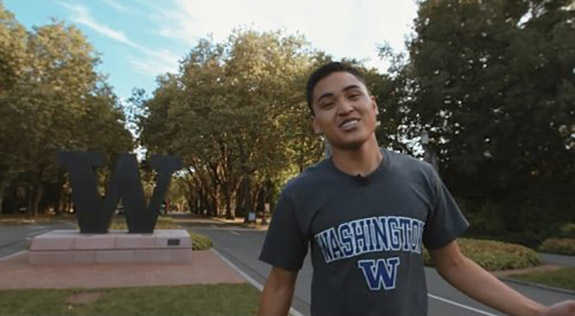 Take a peek
Video tours and highlights of campus.
Rankings
#1
Suzzallo ranked one of the "Most Beautiful College Libraries in America"
Travel & Leisure, 2017
#1
Most Picturesque College Fountain
LawnStarter, 2015
#22
out of the "100 Most Beautiful College Campuses in America"
Best College Reviews, 2018
Campus tours
Register for a guided campus tour and information session.
Meet your
tour guides
Hear it from a Husky: Our student guides tell you why they picked UW.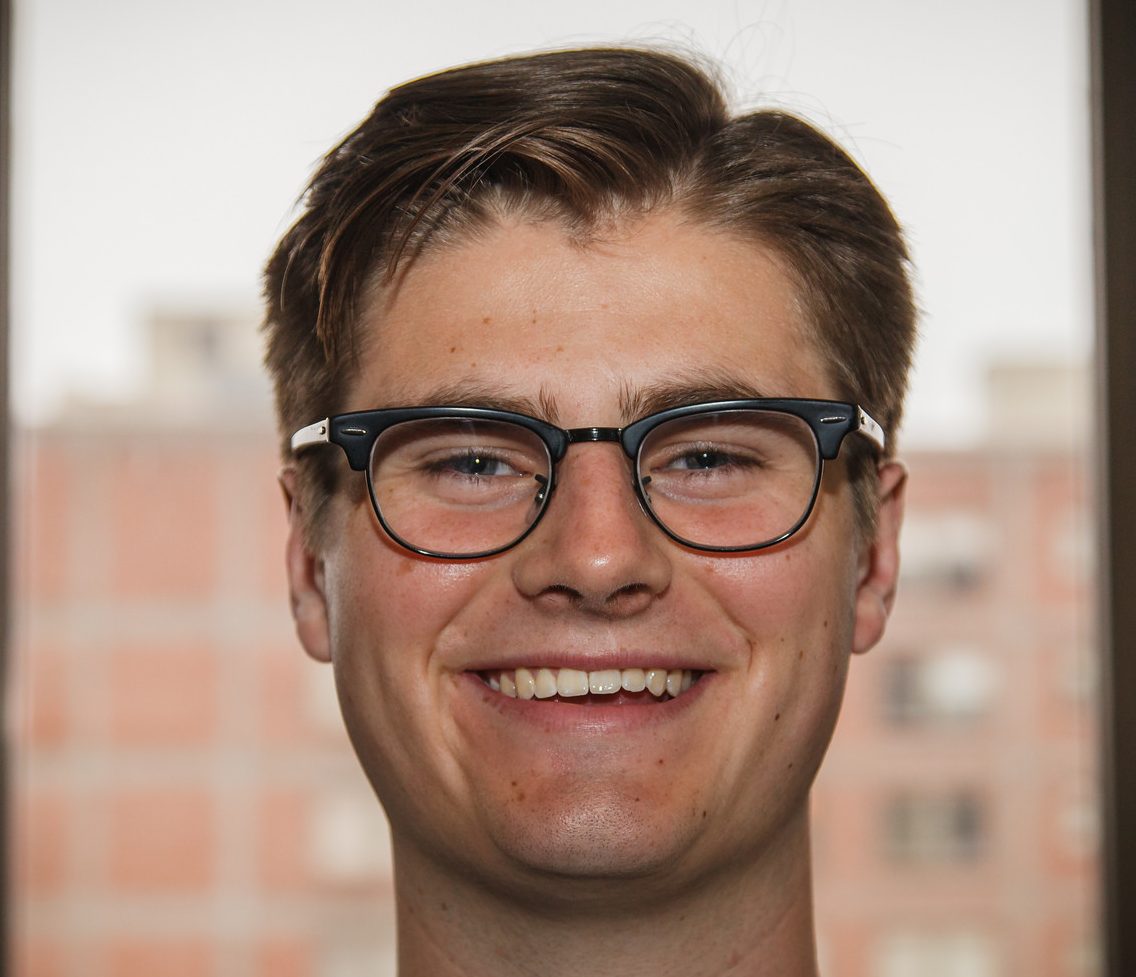 Conor, 2020
Environmental Studies and Journalism
Seattle, WA
I chose to attend UW because I loved the campus, the classes, and the people. There is always something to do, or something new to learn, or a new friend to meet.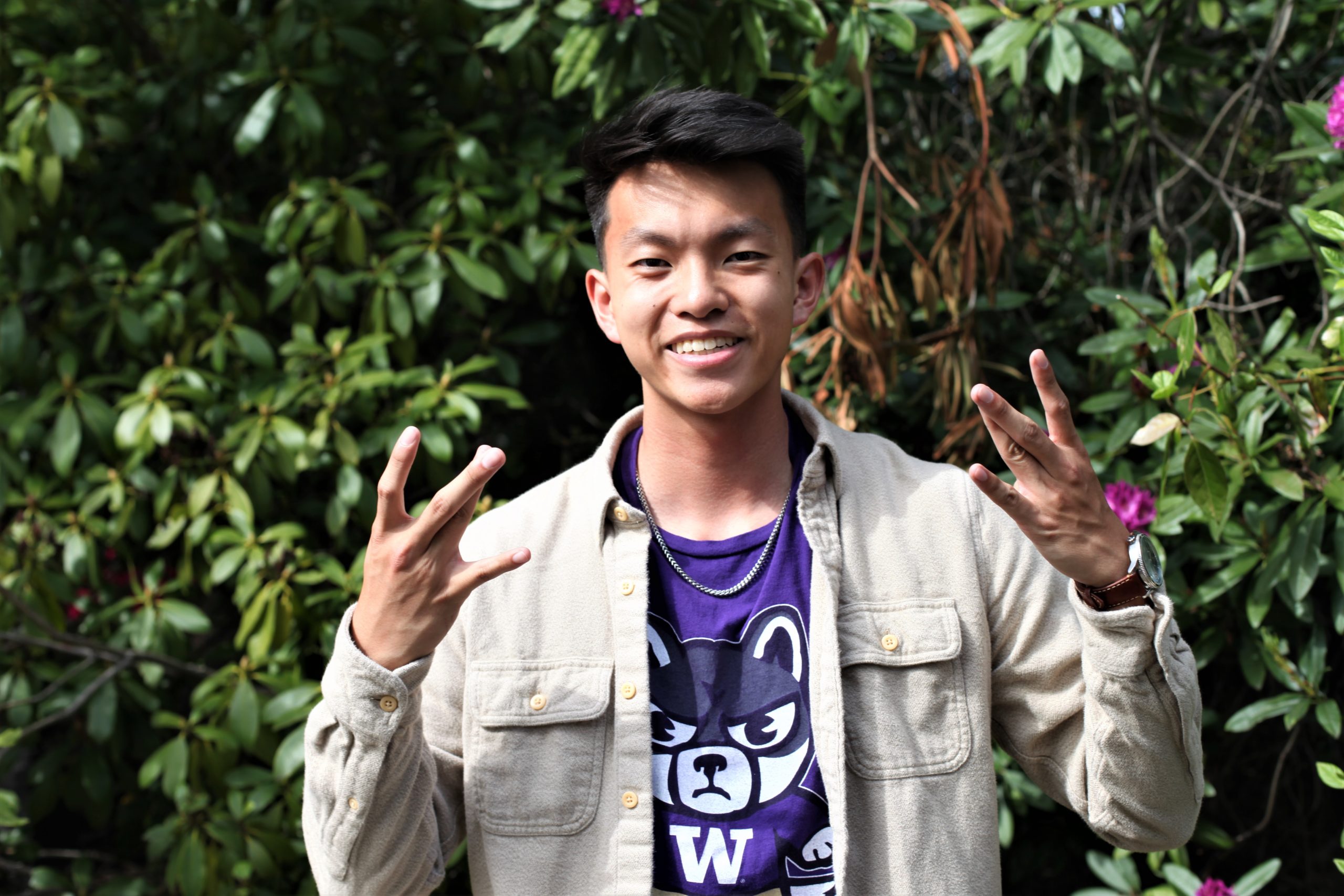 David, 2022
Finance and Marketing
Sammamish, WA
How should you dress in the Pacific Northwest? Patagonia!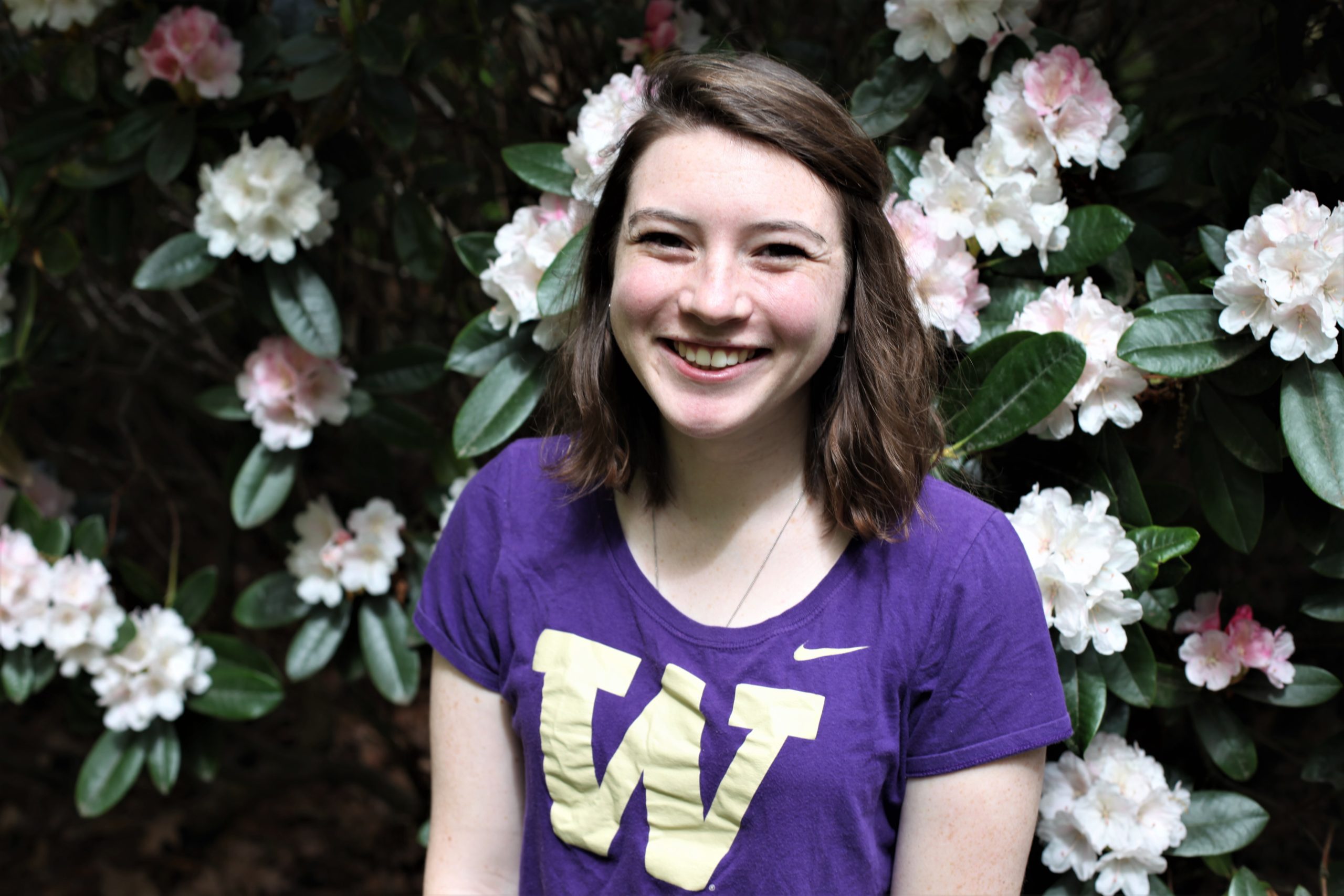 Leha, 2021
History
Port Angeles, WA
How do you dress in the Pacific Northwest? 3 rules: 1) layers 2) no umbrellas 3) layers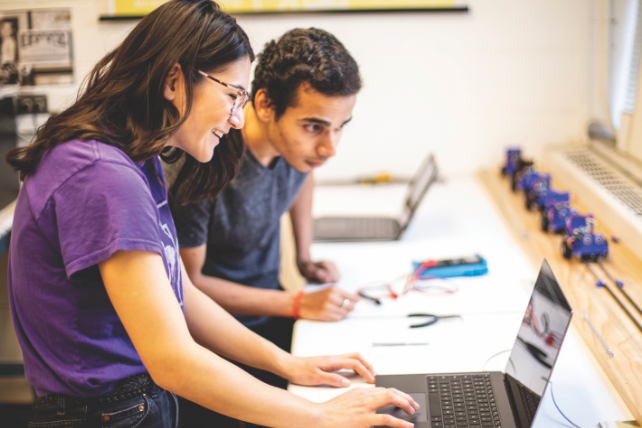 Plan your visit
Make the most of your visit to the UW. Let us help you with details, directions, tips and things to do.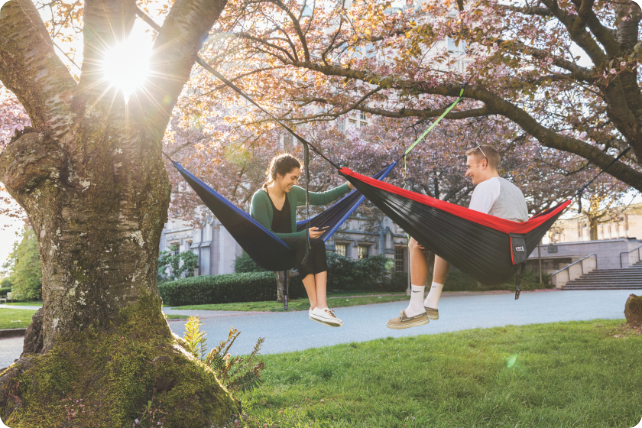 Events
Looking for other ways to connect with the UW? Find out what's happening with the Office of Admissions
Learn more
Join the email list
Get tips from our Admissions team on:
How to submit the strongest application
Important deadlines
Majors and academic programs
Campus tours and UW events in your area
Join